Hello tout le monde, vous pouvez retrouver ma chronique sur le blog aujourd'hui et toutes les informations pour vous procurer ce roman ci-dessous ! Bonne découverte !
Fighting For You by Monica Murphy is now live!
Diego Garcia.
Class bully.
Football star.
My boyfriend.
I fell hard and fast for the resident bad boy and he fell just as hard for me too. We were the perfect couple, until things turned sour.
Senior year and we're both super busy. He has football. I have volleyball. Soon enough, I hear the rumors - Diego's cheating on me. After everything we've been through, I'm devastated. Breaking up with him was the hardest thing I've ever done. He doesn't love me. Besides, only a few more months of school, and then I'm going away to college. And Diego will be permanently out of my life.
Until I find out I'm pregnant. And now we're forever tied together...
Download today or read for FREE with Kindle Unlimited
Amazon: https://amzn.to/2LvpgzZ
Amazon Worldwide: mybook.to/FFY
Add to Goodreads: https://bit.ly/33jDgm3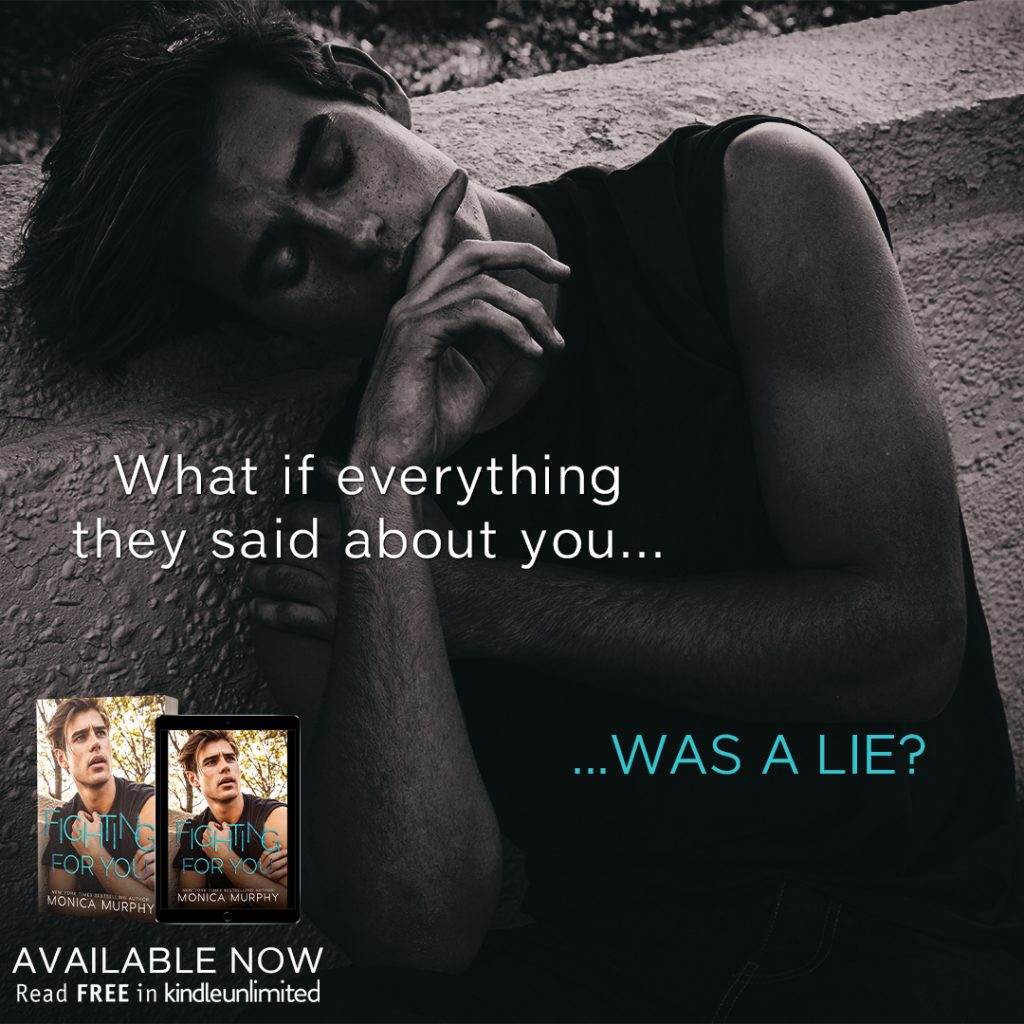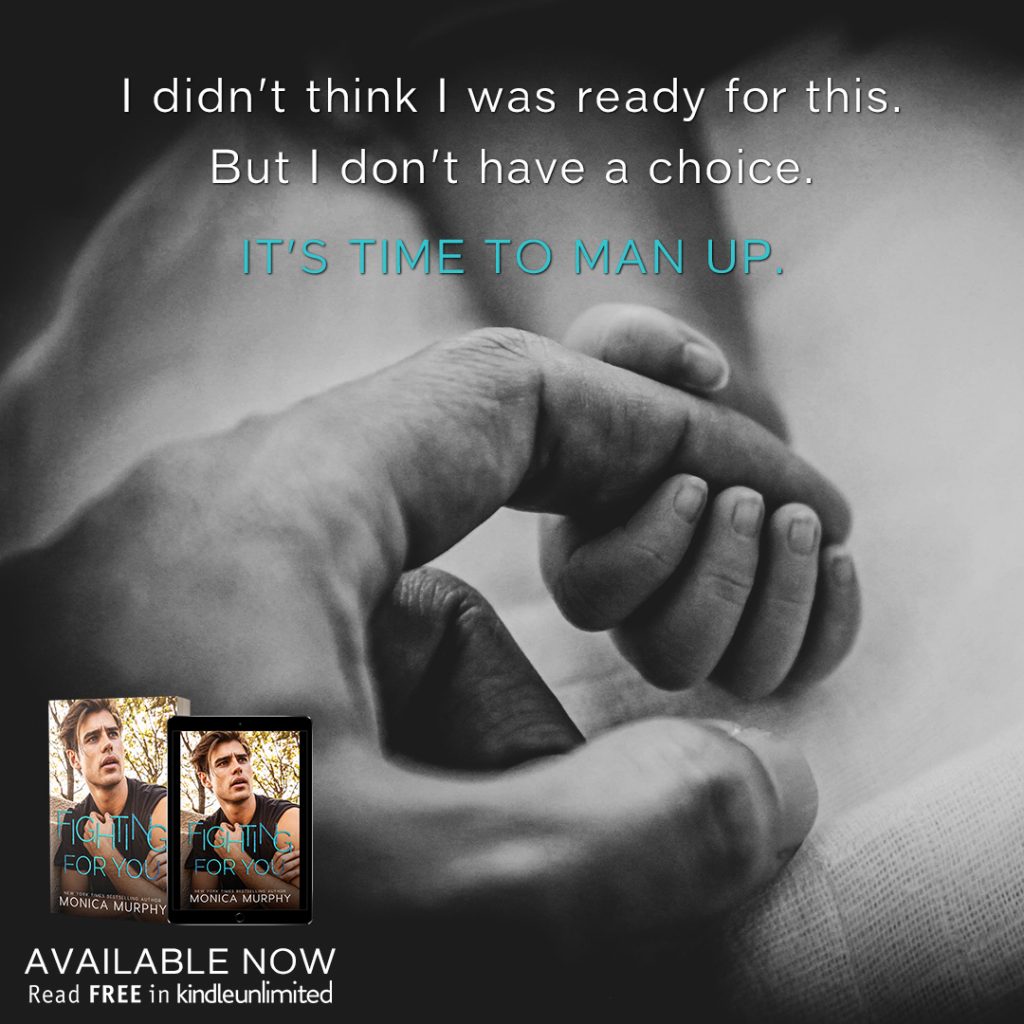 Meet Monica

Monica Murphy is a New York Times, USA Today and international bestselling romance author. Her books have been translated in almost a dozen languages and have sold over two million copies worldwide. Both a traditionally published and independently published author, she writes young adult, new adult and contemporary romance. She's also known as USA Today bestselling author Karen Erickson.

A native Californian, she lives on fourteen acres in the middle of nowhere with her husband, two kids, one dog, and four cats. When she's not writing, she's an assistant coach for her daughter's high school cheer team, which is a two season sport. Meaning, she's at practice with a bunch of teenage girls all the time. Or she's at a football game. Or a basketball game. Maybe someday, she'll even write about this experience.
Connect with Monica
Website: http://monicamurphyauthor.com
Goodreads: http://bit.ly/MonicaMurphyGR
Amazon: http://amzn.to/1YUl0Vm
Facebook: http://bit.ly/MonicaMurphyFB
Facebook Group: https://www.facebook.com/groups/monicamurphyreadergroup/
Instagram: http://bit.ly/MonicaMurphyIG
Twitter: http://bit.ly/MonicaMurphyTW
Bookbub: http://bit.ly/2ZAthV1
Pinterest: https://www.pinterest.com/msmonicamurphy/Book+Main: https://bit.ly/2ZXwx00