Hello tout le monde, j'adore ce que fait cette autrice, je ne peux qu'être impatiente et curieuse de découvrir sa nouvelle série !

HOTNESS OVERLOAD!! Check out these sinfully sexy covers! Can a one-night stand lead to a happy ending? Find out in this series of standalones, HAPPY ENDINGS, from #1 NYT bestselling author Lauren Blakely! The Happy Endings series includes three standalone romances -- A WILD CARD KISS, SHUT UP AND KISS ME, and KISMET -- and the first standalone, A WILD CARD KISS, releases in February! But don't wait since you can snag this sexy, single dad athlete romance for the special pre-order price of $2.99 !
PREORDER TODAY!!! https://laurenblakely.com/happyendings/ Add the series to Goodreads: https://www.goodreads.com/series/320583-happy-endings
A WILD CARD KISS #1 Release Date: February 25, 2022
Add to Goodreads: https://www.goodreads.com/book/show/57174867-a-wild-card-kiss PREORDER NOW!!! ✦ Amazon ➜http://blkly.pub/AmazonWildCardKiss ✦ Apple ➜ http://blkly.pub/AppleWildCardKiss ✦ Nook ➜ http://blkly.pub/NookWildCardKiss ✦ Kobo ➜http://blkly.pub/KoboWildCardKiss ✦ Google ➜ http://blkly.pub/GoogleWildCardKiss ✦ Audible ➜ Erin Mallon and Zachary Webber narrate this sexy sports romance http://blkly.pub/AudibleWildCardKiss Blurb: A sexy standalone romance between a single dad athlete and the woman who got away! Things that suck on my wedding day — walking in on my groom kissing another woman twenty minutes before the ceremony. Things that suck worse? The woman he's kissing is my mom. I head straight for the bowling alley bar down the street and ask for a double. And in walks a deliciously charming local football hero — Harlan Taylor. Yes, I'll take another drink in the form of a one-night stand with this hunk of a man. In the morning, he asks if I want to get together again. More rebound nookie? Yes please! But then I learn his football team just hired my yoga studio to teach downward facing dog to their star player, making my O-delivering hottie officially off limits. Trouble is, the more time I spend working with the sexy single dad who dotes on his daughter, the more I'm feeling all the things far too soon. There's no way this can end well, but tell that to my runaway heart… A Wild Card Kiss is a sexy, flirty sports romance featuring a charming, pie-baking, single dad who's never forgotten the red-hot kiss he planted on the feisty, sassy blonde one night years ago and a jilted bride heroine determined to move on from heartbreak. This story contains sexy times that can cure getting-left-at-the-altar blues, and heart-tugging swoony romance that'll melt the most jaded hearts.
SHUT UP AND KISS ME #2 Release Date: March 25th, 2022
Add to Goodreads: https://www.goodreads.com/book/show/58310605-shut-up-and-kiss-me PREORDER NOW!!! ✦ Amazon ➜ http://blkly.pub/AmazonKissMe ✦ Apple ➜ http://blkly.pub/AppleKissMe ✦ Nook ➜ http://blkly.pub/NookKissMe ✦ Kobo ➜ http://blkly.pub/KoboKissMe ✦ Google ➜ http://blkly.pub/GoogleKissMe ✦ Audible ➜ Julia Whelan and Jason Clarke narrate this standalone! http://www.subscribepage.com/LaurenAudio
Blurb: When that toe-curling, knee-weakening, sizzling sleepover between best friends definitely shouldn't happen again... How to resist sleeping with your best friend when you're stuck in a hotel room in Vegas with the charming, glasses-wearing hottie. 1. Slather your face in a grapefruit mask 2. Wear a big, fluffy robe 3. Make him do the same. Oops. Didn't work. Turns out our libidos had other plans. But, no biggie. After epic, soul-shattering banging, I'll just put the genie back in the bottle the next morning. Only, that's easier said than done. After years of scraping by, Nolan and I just landed the big break of a lifetime for our scrappy online restaurant review show. We're going to New York for a month. Just the two of us. TOGETHER ALL THE TIME. But I've already lost my best friend once, so I'll do whatever it takes to resist thoroughly delicious Nolan again. Until I learn whatever it takes might cost me everything.
KISMET #3 Release Date: April 22, 2022 Add to Goodreads: https://www.goodreads.com/book/show/58310656-kismet PREORDER NOW!!! ✦ Amazon ➜ http://blkly.pub/KindleKismet ✦ Apple ➜ http://blkly.pub/AppleKismet ✦ Nook ➜ http://blkly.pub/NookKismet ✦ Kobo ➜ http://blkly.pub/KoboKismet ✦ Google ➜ http://blkly.pub/GoogleKismet ✦ Audible ➜ Sign up for Lauren's audio newsletter to receive news on this brand new narration pair for this novel! http://www.subscribepage.com/LaurenAudio
Blurb: When a scorching hot one-night stand with a stranger turns into a deliciously forbidden office romance... My first evening in London feels like kismet when I bump into a charming, book-loving Englishman, and by the end of the night, he's making me see stars. I'm floating when we make plans to meet again. Then fate decides to pull a fast one on me. Turns out my smoldering new lover is my red-hot competition, and we're vying for the same promotion at the elite auction house I crossed an ocean for. If that's not enough, the hottie and I are forced to work together on a brand new collection. Every. Single. Tempting. Day. What's an American woman in London to do? Staying far, far away would be the safe choice, especially when I learn about his past and how it mirrors mine. But I don't always play it safe with my heart… Contents Include: A grumpy/sunshine office romance, secret gardens, knee-weakening kisses by the river and a hero who loves books.
About Lauren Blakely: A #1 New York Times Bestselling, #1 Wall Street Journal Bestselling, and #1 Audible Bestselling author, Lauren Blakely is known for her contemporary romance style that's sexy, sweet, and witty. She also writes USA Today bestselling LGBTQ romance. With fourteen New York Times bestsellers, her titles have appeared on the New York Times, USA Today, and Wall Street Journal Bestseller Lists more than 100 times, with more than 55 titles on the USA Today Bestsellers list alone. She's sold more than 4.5 million books. A Brown University graduate, Lauren likes dogs, cake and show tunes and is the vegetarian at your dinner party.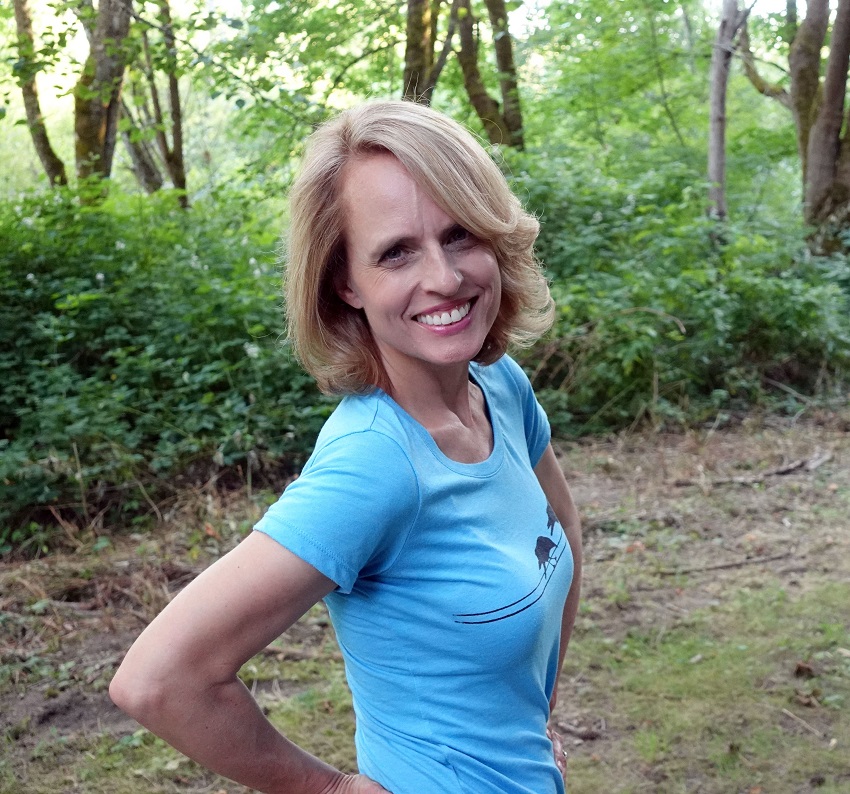 Connect w/Lauren: Website: laurenblakely.com NL Signup: http://laurenblakely.com/newsletter Facebook: http://www.facebook.com/LaurenBlakelyBooks Instagram: http://instagram.com/laurenblakelybooks Twitter: http://twitter.com/LaurenBlakely3